Call of Duty: Vanguard Reveal Event Shows Up On PlayStation Store
Today, social media users have begun to notice advertisements on the PlayStation Store for a reveal event for Call of Duty Vanguard scheduled for this Thursday, August 19. The reveal will of course take place within Call of Duty: Warzone.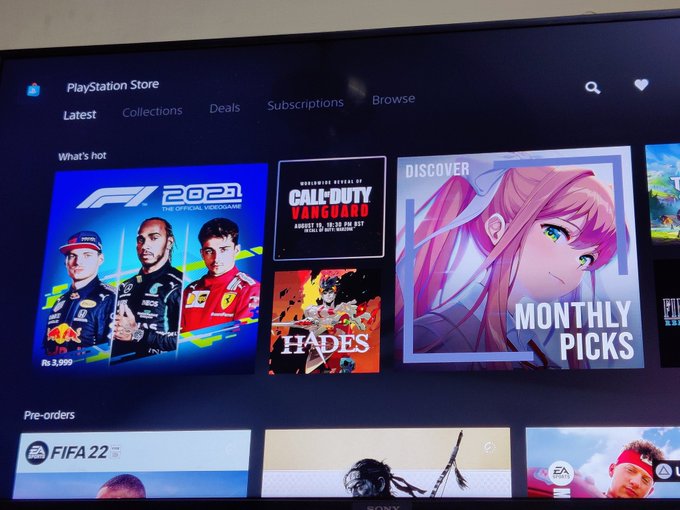 Interestingly, not all users are able to get the advertisement box to show up on their PSN pages which begs the question if this is a mysterious tease or an accidental early release.
This tactic was similarly used last year for the reveal of Call of Duty: Black Ops Cold War, which saw Warzone updated with a special event for that game. This year, players have noticed match winners being taken out by a mysterious sniper. What that means for the newest addition to the Call of Duty pantheon is anyone's guess.
Last week, the title Vanguard was leaked as was the idea that the game will once again take players back to World War II. There were details such as multiple editions of the game and open beta details as well.
It has been a turbulent time for Activision/Blizzard as the company deals with numerous issues regarding sexual harassment charges and a toxic work environment, as well as trying to get this newest Call of Duty out by its usual November launch window. Rumors have swirled for months of issues regarding the development of Vanguard, whether that was because of the ongoing pandemic, disgruntled employees, lack of vision for the title or all of the above.
The purported reveal event will take place at 10:30am Pacific / 1:30pm Eastern / 6:30pm UK (that's August 20 at 3:30am AEST) this Thursday, August 19.