Opinion: We've Waited Long Enough For A New PlayStation Showcase
Folks, I'm just gonna put out there what everyone has been thinking since the middle of June: We've waited long enough for Sony's next big PlayStation showcase.
I'm not talking about the occasional State of Play or the more focused-on-one-game presentations, but the big ones. You know the kind, the kind we saw last June where Sony unveiled the PS5 and we got banger after banger: Ratchet and Clank: Rift Apart, Horizon: Forbidden West, Spider-Man: Miles Morales, Demon's Souls, Returnal, Kena: Bridge of Spirits, Bugsnax, Astro's Playroom, Resident Evil Village, etc. All of these games have released already barring two, and one of those games (Kena) is due out in a month.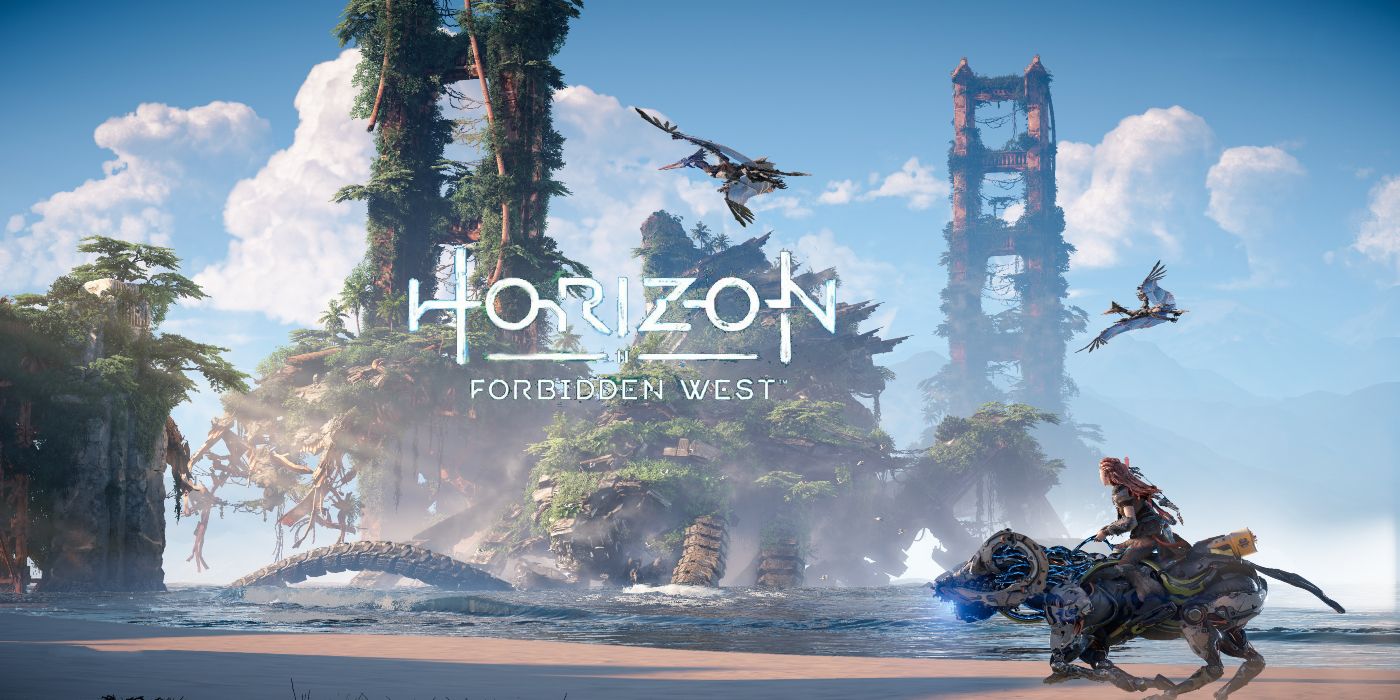 Sony's second big hype drop occurred later on at the end of September, and while most of the games shown are still a little ways off such as God of War (Ragnarok?), Hogwarts: Legacy, Crimson Desert, and Final Fantasy XVI, we're pretty confident that most, if not all, will make it out by the end of next year.
You may be asking, so what's your point? These games will be shown when they're ready. Sure, yes, that is 100% true. Hell, they might be shown even when they're NOT ready, as is the way the games industry operates these days. However, it is this writer's opinion, that with almost a year of quite literally nothing new to show, it's time to show up with something.
I'm not even asking for a humongous blowout akin to the PS5 unveiling but there are some games hanging in the air right now that could do with some news updates. Let's take the next God of War (I'm hesitant to call it Ragnarok, not sure why) for example. We've been given nothing but a title card teaser and not even that, as we're still not sure on the exact title. Whilst the game has been delayed officially to 2022, it was initially intended for a 2021 release. That game has good, strong gameplay to show and it needs to be front and center when this showcase happens, like first out the door. That right there is a solid 15 min block.
We still have no release date for Horizon: Forbidden West, and with strong rumors that it is getting delayed next year, Sony can show up with one last snippet of gameplay, and a firm release. Another 7-10 min of time.
Those are really the only games directly from Sony that we know of at the moment but there is still plenty more they could fill 45 min to an hour with. Give us an actual gameplay demo of Hogwarts: Legacy if you're able, ditto that for Forspoken as well. Maybe give us one more trailer for Final Fantasy XVI with a release window, give an update on Ghostwire: Tokyo, and throw in a Call of Duty: Vanguard trailer for good measure.
There are of course surprises that could be had. Show a quick 30 seconds of Spider-Man 2 since Insomniac is on fire lately with the game releases, make Hasan Kahraman reveal exactly what the hell Abandoned is, unveil The Last of Us Part II's multiplayer mode, tease the rumored Sly Cooper 5, show…Silent Hill. I'm joking…but really, show Silent Hill. And lord please, please end with the banger we all know is coming: Blue Point Studio's remake of Metal Gear Solid 1.
These might seem like pie in the sky wishes of a news-starved games writer, but they all have some footing in strong rumors and reality, and would easily fill an hour of an extremely satisfying show. Hell, throw half of that away and give us a sneak peak or unveiling of your PSVR 2 with maybe one show-stopping game announcement and I'll be equally pleased.
At the time of wishing, I mean writing, no Sony showcase has been announced. Every month, rumors come out about the next month, citing "sources" that keep spouting that something is coming. I don't believe any of them anymore. I'll believe it when I see it, as the saying goes. However, Sony has waited long enough to show us something, anything, and while the ongoing pandemic has increasingly been a thorn in everyone's side, at this point, a little something, even if a bunch of teases, would go a long way.